3. November 2016
"Twenty years from now you will be more disappointed by the things you didn't do than by the ones you did." – Mark Twain.
Sometimes, you need to escape. And once you have this idea in your mind, don't try to get it out of your head; just go for it. Do you know that desire to experience life out of your comfort zone, maybe to see if grass is greener on the other side of the fence? In Maribor, it literally is – apologize the bad word game.
If you had told me that one-day, I'd live in Slovenia, I'd probably have laughed at your face. And for good reason: at that time, I wouldn't have been even able to locate Slovenia on a map. But in hindsight, I would say that it is precisely for that reason that I chose Maribor among the opportunities that were available to me.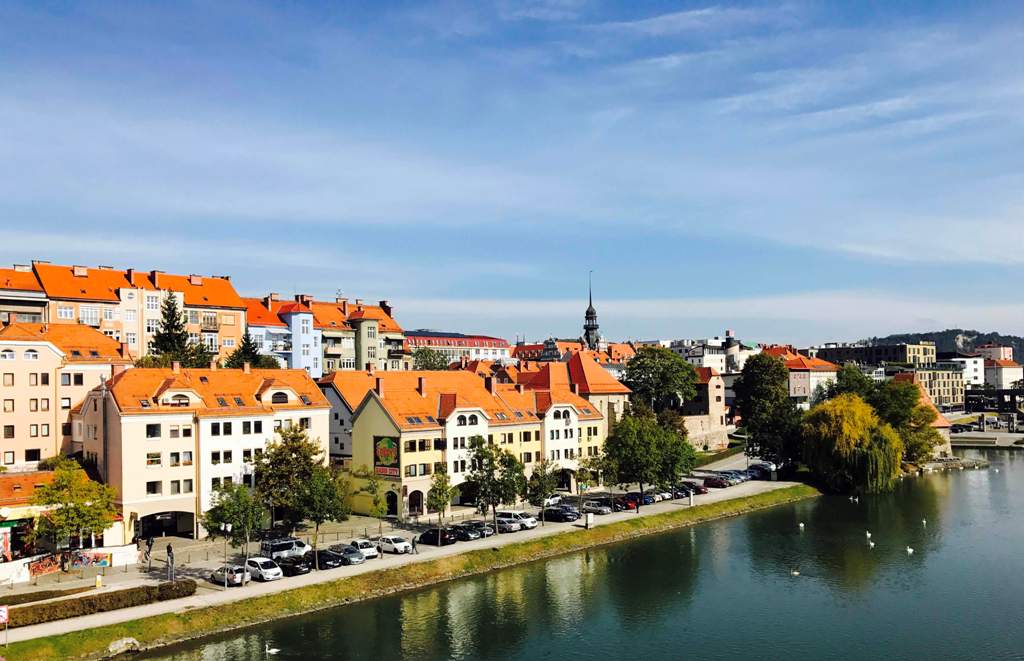 While driving towards my final destination, I couldn't stop thinking: "It looks like Germany, it has vineyards and fields expanding as far as one can see…" But in the meantime, I also recalled comforting comments by my friends, wondering if people could even afford a car and a proper house in this remote place.
I definitely didn't know what to expect before I settled down. And it was nothing but a relief.
What have I retained from my Mariborian experience so far?
• An eco-model city
Although Slovenia's second largest city, it is pleasantly small and has a reassuring human dimension. Free from traffic-noise and air pollution, the city is, I have to say, very green and environmentally friendly. Don't try to get lost in the tiny pedestrian streets; they all lead to the charming city park. The Mestni Park and its five hectares lie just below the majestic Pyramida and its wine growing hills, offering a breathtaking view once on top.
On weekends, streets might seem strangely empty. Look no further: the whole city made an appointment in the city park without telling you, whether to walk, to jog or simply to relax. By the way, take advantage of being there to meet with the unusual inhabitants of the Aquarium-Terrarium of Maribor; some will surprise you, for sure!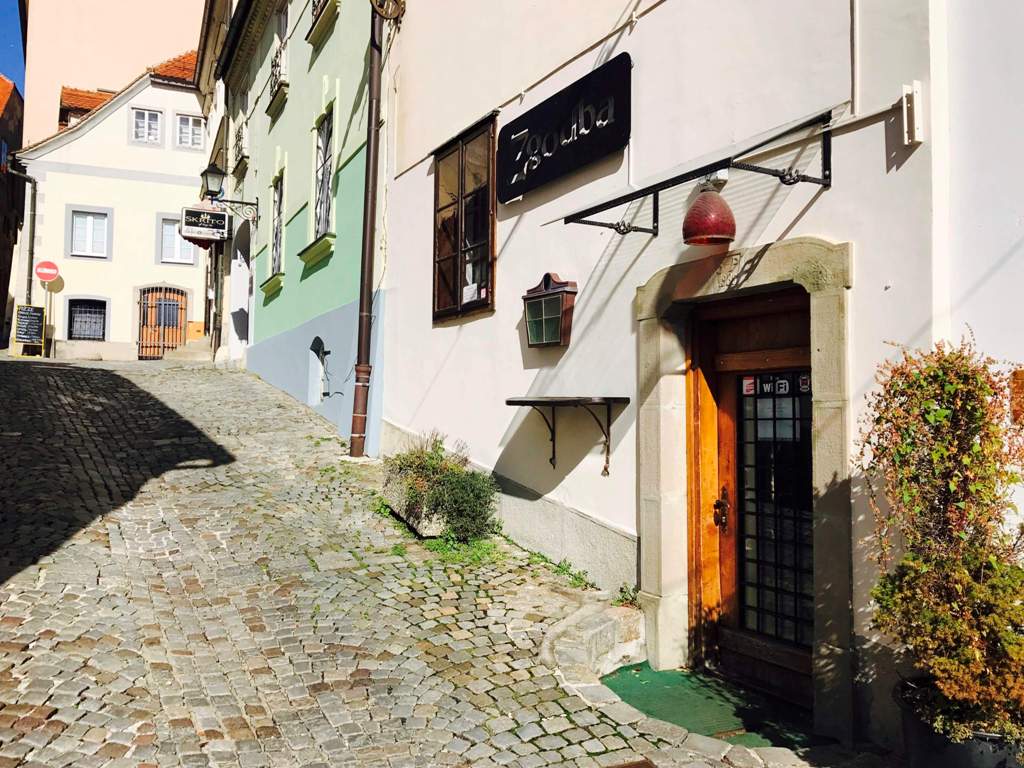 Another observation is that I have never walked as much as here in Maribor. Although a well thought bus network and frequencies of every 10-20 minutes, you can do everything by foot, as long as you remain in the city center. While rambling through Maribor, you will probably encounter one of the three regular open markets and their festive atmosphere. It is almost impossible to miss those meeting-points between local farmers and Mariborians, their busy alleys and numerous stands filled with local products.
A nice way to stay fit and healthy, isn't it?
• The revitalizing Pohorje
Just a few kilometers away from Maribor lies Pohorje, a mountain of medium high (highest peak at 1543 m), where you can find vast areas of primeval forest, stunning waterfalls, lakes… and even Europe's biggest butterfly! This green oasis extending to the Austrian border, offers countless leisure and sport activities. Whether relaxing in a wellness spa, horseback riding, mountain biking or tasting local gastronomy, there will be something for everyone.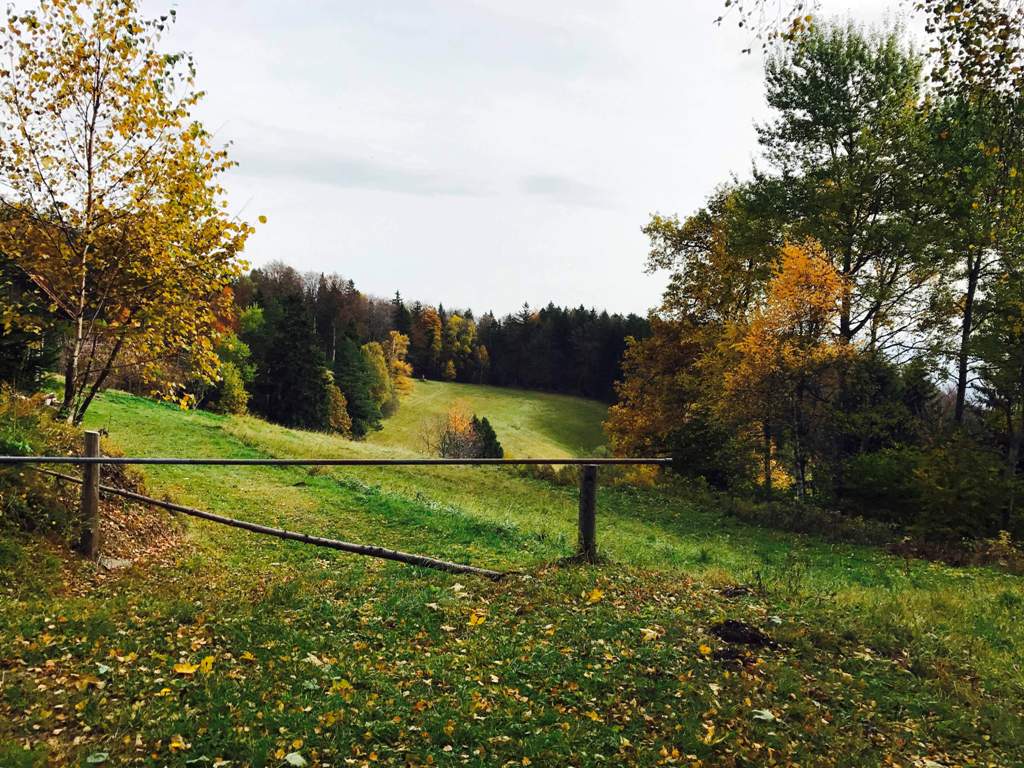 As a fond of hiking, I lost no time in climbing up to the top, for a vigorous walk through the wild forest. But no worries: even if you are not that kind of person who puts its sneakers on for an adventure, you can reach the top by car or by taking local bus n°6, and just admire the picturesque view whilst sipping a glass of local wine. Oh, and something to know about: once winter comes around, Pohorje turns into Slovenia's biggest ski resort, offering various winter joys. I will tell you more about in a while; be patient!
• A good place to socialize
As it is common in smaller cities, you quickly become familiar with a lot of inhabitants. Before I came, I dreaded not overcome the language barrier, which could have hindered me talking to locals. But surprisingly, it was not a serious cause of concern. In fact, most people speak a very good English as well as a perfect German; not only because of the proximity to the Austrian border, but also for the tumultuous past connecting Germany to Slovenia.
One thing is certain: there is a wealth of possibilities to socialize in Maribor, and many different people may cross your path. Here is an anecdote: after a fifteen-kilometers-exhausting-walk along the Pohorje trail from Bolfenk to Areh, I had to walk back to the starting point of the hike. But fortunately, a man in a car came by, stopped, and gently accepted to make a detour to bring me back. As we discussed all the way long just about anything and everything. What an unexpected encounter!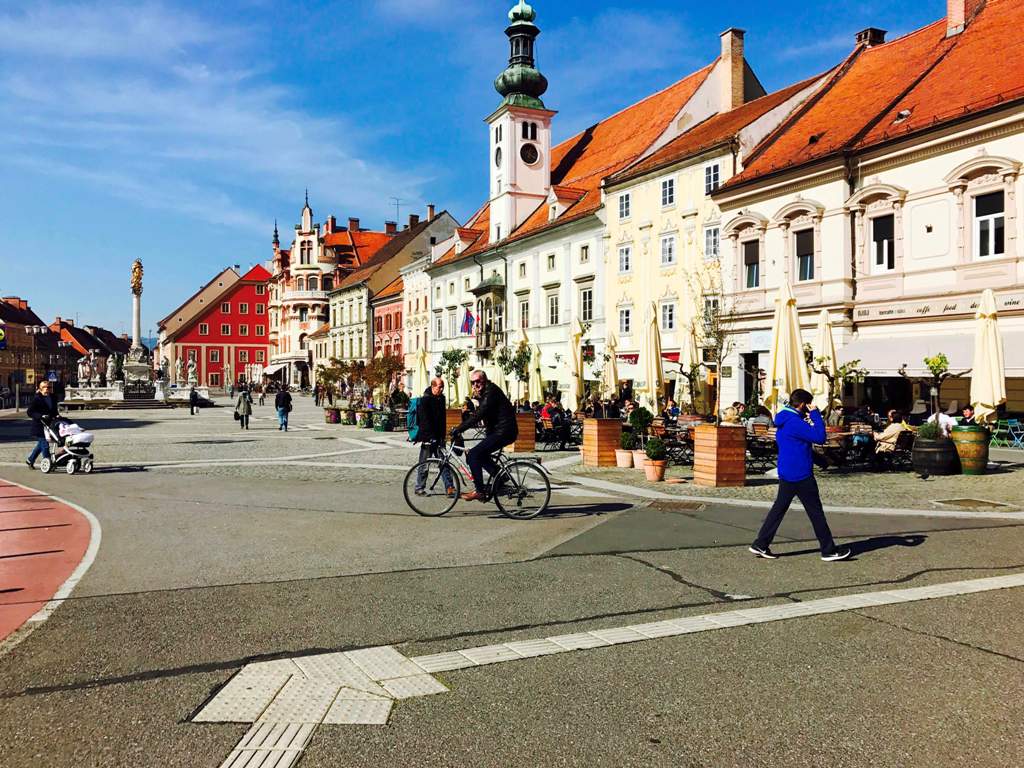 But without going so far, the fact that Maribor is a student city, a popular destination for foreign students, makes it easy to find its place. Just sit in a café, and your table might quickly turn into an "international table", composed of Spanish, Turkish, Slovak & maybe Asian people.
• And the benefits of the student life
You won't have pretexts anymore to decline an invitation. Why? Simply, because someone else will pay for you. Yes, you heard right! Thanks to the student coupon system, students benefit from subsidized meal in a wide range of restaurants, as well as discounts on many events, courses and activities. Slovenia is the only European country providing such a system. Slovenian Government subsidizes 2,63 EUR for a student meal, and students pay the rest. This enables you to eat a tasty meal and to discover typical dishes in many restaurants for about 2 EUR on average. How does it work? Recently, the system has been digitalized. All you need is an unlocked mobile phone & a Slovenian number (more information about procedure to activate student coupons on the University of Maribor:
http://www.um.si/en/international/erasmus/Pages/Subsidized-students-meals-(Students-coupons).aspx
). While in the restaurant, all you have to do is to call the number 1808 (as it is free, it works even if you don't have any credits on your mobile phone) & to show your ID. It is that simple; Bon appetite (Dober tek)!
After barely a month in Maribor, I am still far from knowing everything from what the city has to offer: each day is full of discoveries. But one thing is certain: there are only good surprises in Maribor.
To be continued…