8. March 2016
Have you ever thought about visiting the part of Slovenia where most of the names of places end with –ci? The past of Slovenia that compared to other pearls stayed at the bottom of the box? Where you can always find traditional dishes such as gibanica, pogača, retaši, langaš, pajani kruh and similar? If by reading these questions you've raised an eyebrow or saw yourself at the full table goodness with no bad feelings attached, I suggest your next destination should be Goričko.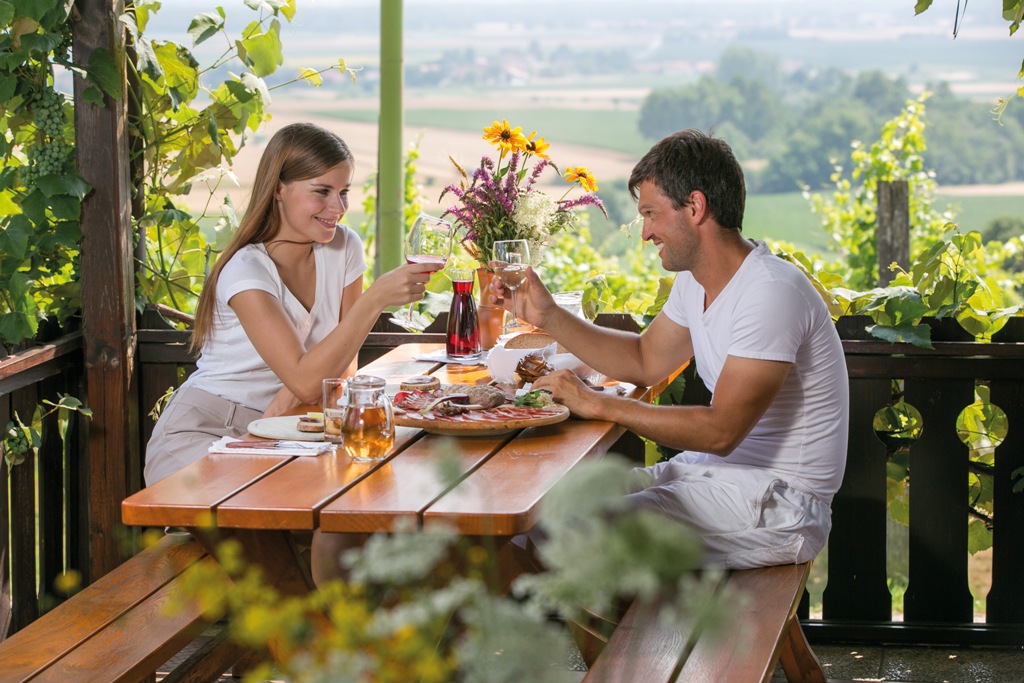 The hilled treasure
A trip to Goričko can easily be planned as a one, or two day experience. And don't think it's only an excursion where you'll learn about Slovenian geography and be better off than your friends, who're only gaming all day and are missing out on the joy of making trips. With your newly gained knowledge you can become the star of Tuesday evening's "Did you know…" when the questions hit the category of Goričko! And if the trip itself doesn't broaden your horizon (which could only happen if you'd travel through the landscape blindfolded), let me help you – Goričko is not unpopulated and empty and it's not a place or a town. It's a natural park with eleven municipalities with protected Natura 2000 area. This means it's part of the European ecological network contributing to biotic diversity of plants, animals and their habitats.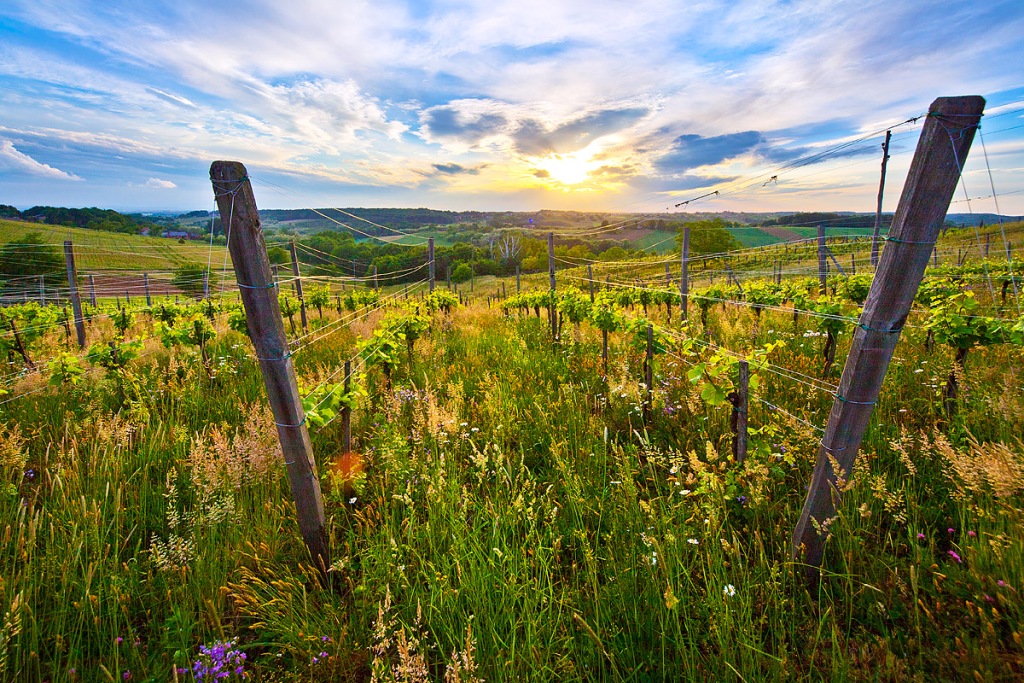 Memories from the deep
First stop: Nuskovski spring of mineral water. Generally it's the right bank of Mura that is better known for mineral water springs, but the infrastructure of Nuskova proves that this north-eastern most part of Slovenian was neglected without any real reason. This spring is a good first stop, where you can have your snack and enjoy the natural water (which might be a really strange experience as you'd have to suck the water from the bosom of earth). This is also the place where you can meditate, enjoy yoga or watch nature. It's really soul-cleansing. When the spring was renovated in 2008 it got a straw cowered roof to rest under and maybe even doze off in such a relaxing atmosphere.
Up to the clouds
You can, however, get some exercise right away and train your muscles. If you want to experience the beauty of Goričko you should most definitely go up the Sotinski hill. Here you'll experience the synergy of harmony between the landscape far of and nearby. The hill is 418 meters tall (wipe that grin of your face!) and offers those not used of walking uphill to reach the top by car or bicycle. There's a lookout tower on the top adding those few more feet that separate you from the grand view. And if you're tired or stunned with beauty you can just laze in the grass near the tower and blend with the dreamy landscape.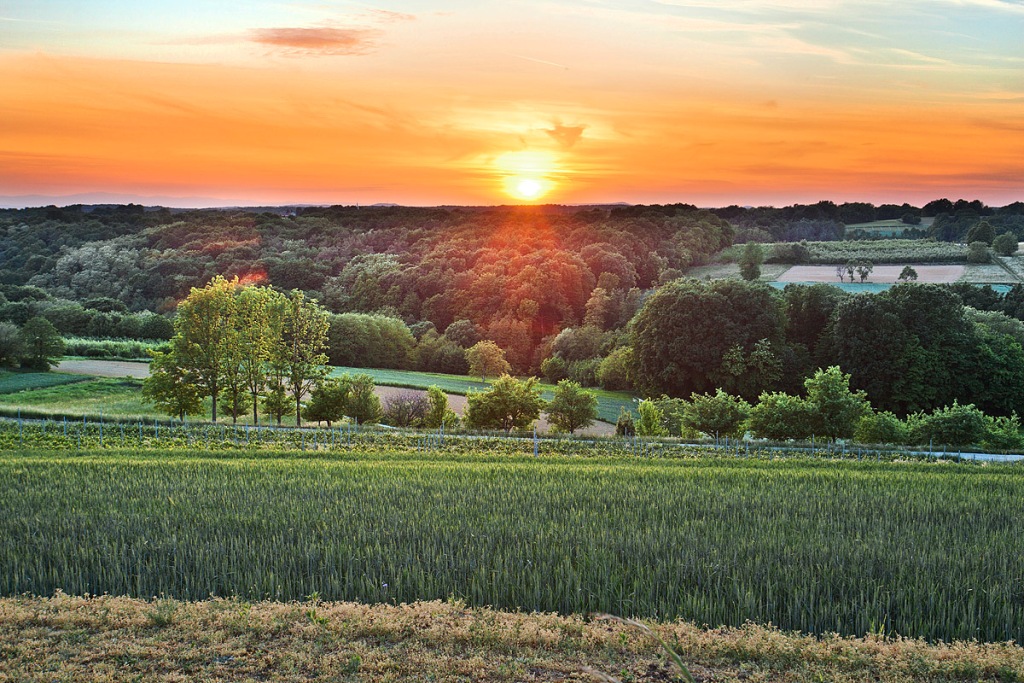 3D reality
Downhill, is as with all high adventures, much faster (and if you're on wheels easier – otherwise it might be tricky) and you can continue towards the three-borders. Yes, you've read that right. It's not just a border among two countries, but it's the legal
border between three independent states
– one more hint for "Did you know…" It's between
Slovenia
,
Austria
and
Hungary
– a monument set to tell people about it in 1924, in triangular shape with sides pointing towards each of the countries, with national symbols on them. With a single step you can cross from one country into the other and one more, gain historic knowledge or just have a picnic in the woods surrounding the stone. It's a combined pine-oak forest, if you really have to know which tree is branching over your head. There's also a learning forest trail that will explain more about the natural habitat. An autumn walk in the forest is a very nice experience, when sun rays are making their way through the leaves, or when you hear the rain above you. It's a great place to find some peace.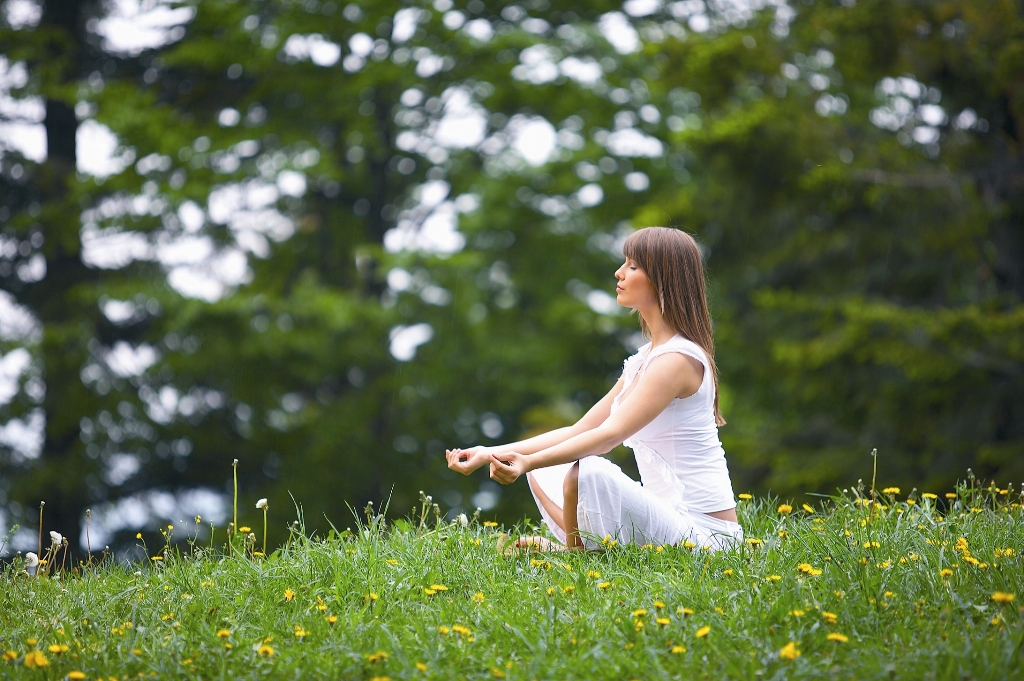 365 reflections of sunlight for each day of the year
If you're entering the kingdom of Goričko at the time of a festivity, no matter if one of the native ones or imported, you should visit the castle Grad. It really is one of the must see points, no matter the time, season or weather. The castle named Castle (Grad) stand is a place called Castle (Grad). It's even funnier telling this to foreigners. Never mind, these are the Slovenian word games. So about the castle… It's one of the most interesting castles in Slovenia, dating back to the 11th century and is said to be a home to Templer knights, but has changed owners throughout history and its look has also changed. As most of the beautiful buildings, it fell in the black hole of deterioration somewhere along the way. But the local community knows its value and is trying to make the best use of it, so that further damage would not happen. Today it attracts many visitors at the symbolic price (just pass by, 1 EUR can be spent on many better things than to see the castle) offers the rooms with exhibition of home craft, black kitchen with a degustation room that will treat your taste buds with local specialities, a round cellar with great selection of drink, a knight hall and many conference rooms for debates and even a wedding hall that offers a different way to imprint Goričko in your life (if you're in the right company and get overwhelmed by romance). As already mentioned, you should visit the castle any time of the year, even when witches and other strange creatures come out to haunt you. But let me brighten your day, the castle is resisting Halloween Americanization and is setting up its own local tradition based on an urban legend about a dragon named Kač, who is caught between artificial fibres and is waiting to come to life in one of the rooms. During October festivities they started bringing the tradition and legend of Kač to life and the whole local community got involved. If you've missed it in 2015 you'll sure to catch it in 2016. And some more tips for "you already know which Teusday night game" – the castle Castle located in Castle is the biggest Slovenian castle with 365 rooms and was declared a national cultural heritage site in 1999.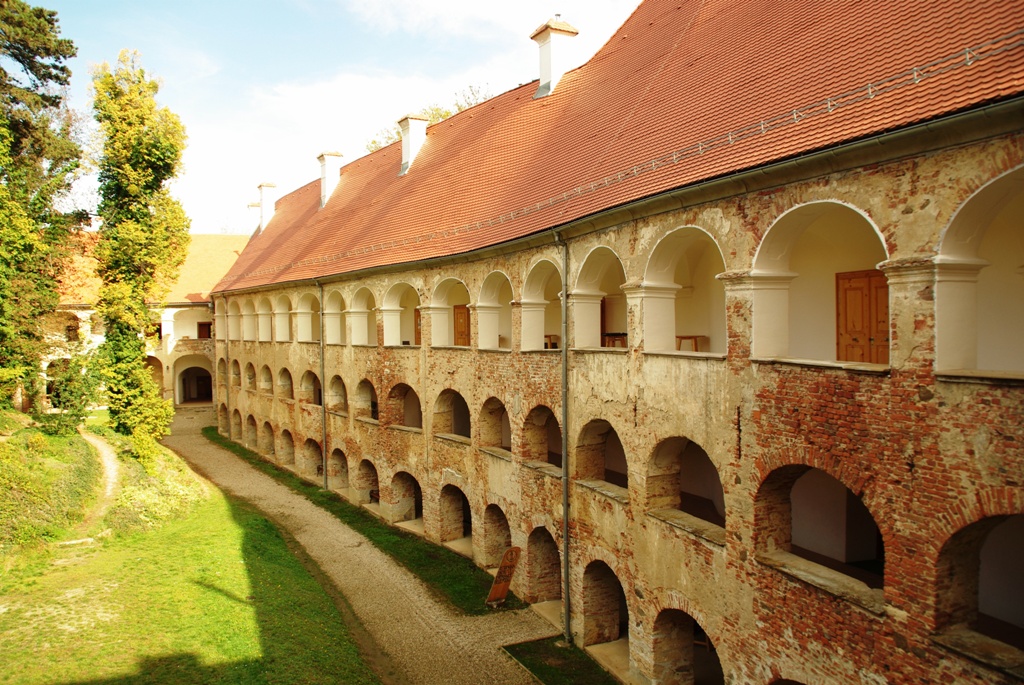 The reflection of blue green
Full of new knowledge, memories and adventures you can go and see just what lies behind the bend that are scattered throughout Goričko. What do they have instore for you? Well, there's a large lake here with many energetic points and a spring of possibly healing water without gas. You guessed, ah? Good for you. The destination is Bukovniško jezero. Don't be surprised when a person comes towards you when you park. As you know it's hard to collect money for entrance fees for natural beauty, so they finance the maintenance of the lake and nature around it by collecting the parking fee. Again, the price is nothing special, you'll even have enough change to buy an ice-cream left. And what to do here, except to enjoy the natural beauty? You can just simply do nothing. There's benches, peers and grass where you can just hang out. If that's not enough and you'd like to move, you can follow the energy points around the lake, through the forest pass the spring of St. Vid and back to the starting point. You can also stop by the spring and wash your eyes with water (it should help) or talk to other visitors that are looking to connect with nature and themselves.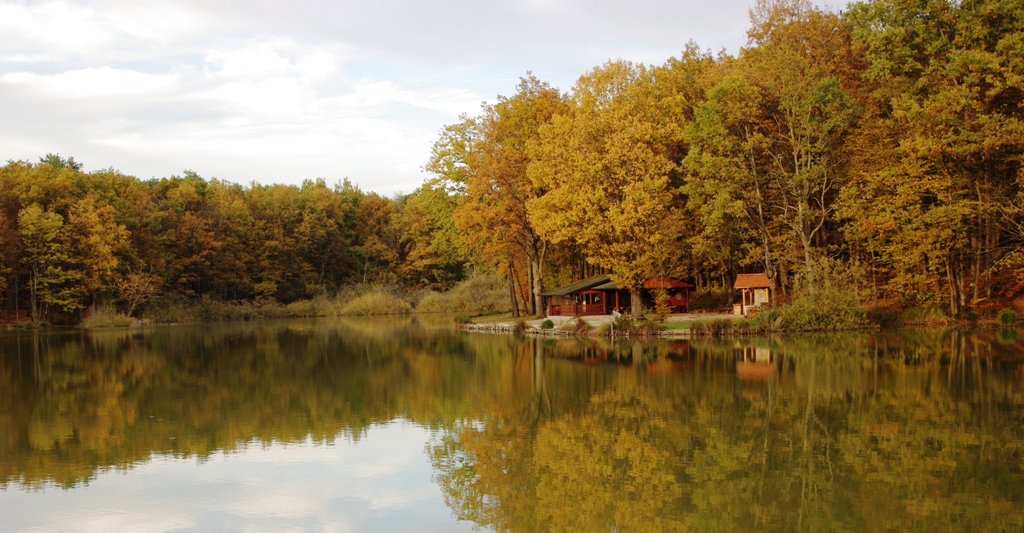 Towards sunrise and sunset
And if all this zen energy is not a big enough challenge, you can go to the other side of the road and spend the day at the adrenalin park and connect with your monkey ancestors while hanging down from the nets placed on treetops. As you wish. After getting down to the ground you can wonder around exploring the near and far surroundings of the lake. You can even visit the church of Lord's ascension, which was designed by Plečnik (translator's remark: a famous Slovene architect) himself. He took the goth church design and created one of the most interesting churches in Slovenia around the original one. You can again explore history, leap frog on the pastures or enjoy the day you've got.
Running low on energy
As said before, you can do a day trip of Goričko and you'll get to see all the highlights. But if you get fascinated by it, or are simply a lightyear or two away from home, you can you're your tired bones at
Youth Hostel Murska Sobota
, located in a dorm, or at
Youth Hostel Radenci
. Both are part of
Hostelling International Slovenia
and offer pleasant stays in private or multi-bedded rooms. Both are rather far or further from Goričko, but offer a great starting point for exploration. You should also consider giving your body energy with nineteen layers of
prekmurska gibanica
that fit even the fittest pro fitness chiselled body. It's part of the protected Slovenian culinary pastries, or you can chose on of the strudles locally called retaši (no, they don't sing – [translator's remark: there's a local band using the name of retaši that is slightly known outside the local context and is probably the only reference people from outside the region might have with the word]) or get stuffed with langaš (potatoe dough with different toppings). And hope your stomach forgives you!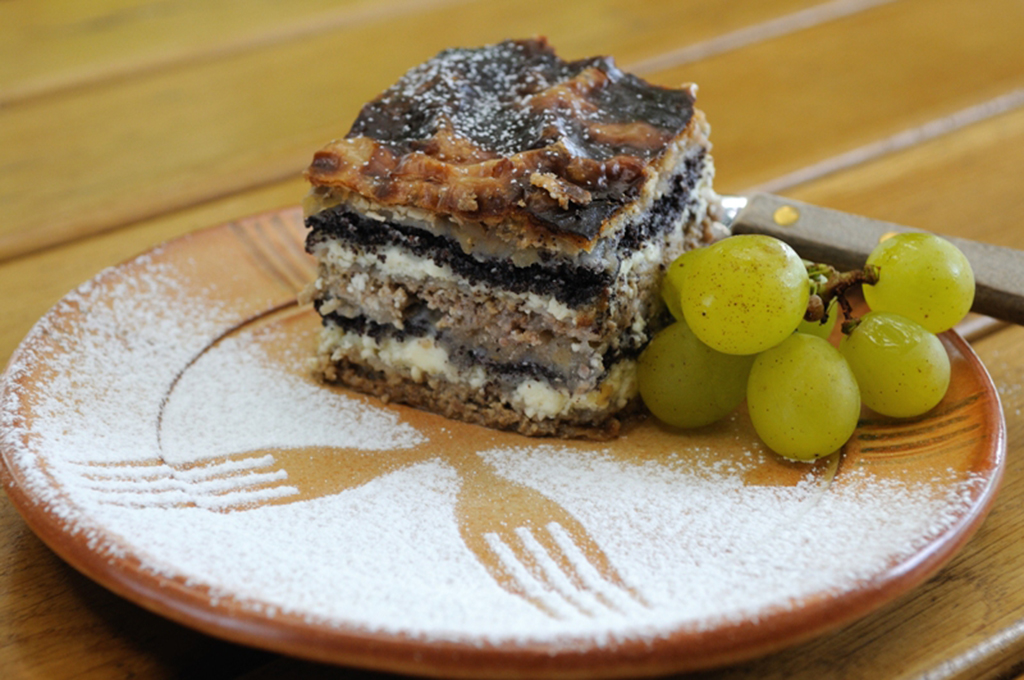 Did you know:
- Grad Grad (the castle Castle) is the largest Slovenian castle complex with as many as 365 rooms.
- The talles peak of Goričko stands at 418. And offers a great view of the surroundings.
- The real Gibanica must have 19 layers and 8 different fillings.